Episodes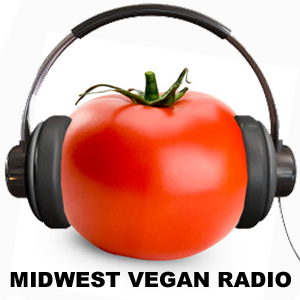 Friday Jul 06, 2012
Friday Jul 06, 2012
Wool - seems pretty harmless on the surface, but behind the idyllic archetypal myth lies a grisly reality. While it's tempting to believe that sheep get to graze in peaceful green pastures and are lovingly sheared by a tender keeper, this fantasy is far from the truth. Dallas and Ryan explain what's wrong with wool and why we should choose to use other textiles instead. Options abound for knitters and fashionistas, so never fear - they'll discuss alternatives for this itchy, tired fiber that feel incredible and don't hurt any animals.
The team reviews
Max and Ruffy's
vegan dog treats, made from organic ingredients, packaged in an uber-eco-friendly way, and super crunchy so as to help alleviate some of the guilt dog parents often feel for not brushing their pup's chompers regularly, these treats are big time winners. Ryan and Elliot taste test on air and conclude that the sweet potato and alfalfa flavor reminds them of Grape Nuts.
In keeping with the textile theme, the green challenge explains a bit about dry cleaning and ways to decrease the chances one may develop cancer by exposure to toxic dry-cleaning chemicals. Because no one wants to get cancer from their dry-cleaning. We think it's a pretty safe bet that we can lay that absolute statement out there.